The Restaurant
Seafood specialities
Il Ponte is located in the beautiful town of Scilla, situated on the Tyrrhenian coast of Calabria, overlooking the Strait of Messina. The long history of Scilla is still visible today in many artistic and architectural elements that together with wonderful views make Scilla one of the most popular tourist destinations of Calabria. Il Ponte with its panoramic view and outdoor terrace offers the view of Scilla in all its beauty, with the seafront "Cristoforo Colombo", the Castle of Ruffo and on the background the Strait and the Aeolian Islands.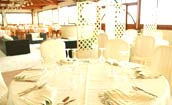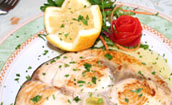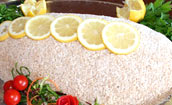 Events and Receivings
The restaurant with its large indoor air-conditioned room with panoramic view, is able to accommodate up to 330 seats, and the beautiful outdoor terrace has a seating capacity of 400 seats and offers the view of the seafront of Scilla, the Castle of Ruffo and the Strait of Messina, the perfect place to celebrate special occasions such as weddings, baptisms, communions, graduations, parties and banquets in general.